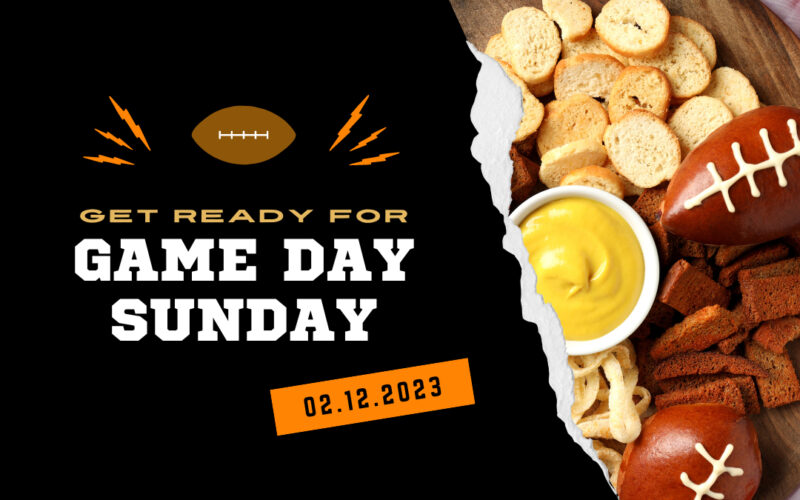 With the Big Game only a few weekends away, you might be cheering "Are you ready for some football?" or maybe you are thinking, "Are you ready for some snacks?!" That special Saturday in February could be the best snacking day of the year but let's ask ourselves, is it even a football game without dip? We think not. Easy to make, easy to share, these dips are sure to score big with your own team of friends and family. So, whether you are a die-hard football fanatic or just there for the commercials, don't forget the dip!
This crowd-pleasing Tex Mex dip is truly impressive from top to bottom, layering creamy refried beans, sour cream, guacamole, salsa, cheddar cheese, black olives, tomatoes, and green onions. Why you'll love it: the dip takes less that 15 minutes to make, it can be served immediately, and is a great vegetarian option for your guests!
This fan favorite onion dip goes perfect with chips, crackers, pretzels, and even a good crusty bread. Made with golden caramelized onions and seven other ingredients you are likely to already have in your pantry, it's destined to be a winner at any party.
Creamy, cheesy, nutty, and did we mention bacon? This no-bake dip is made with simple ingredients, takes minimal prep, and you can easily make it ahead of time. If you really want to score extra points with your guests, shape your cheese ball into a football shape! Click the recipe link for inspiration!
If you are looking for a tasty vegan and gluten-free option for the Big Game, hummus is it. Hummus is a healthier dip option that packs a punch. Try a classic hummus or an herby avocado flavor. The best part? The possibilities for dipping are endless! Raw veggies, pita bread, and pretzels all pair perfect with any hummus recipe.