Yep. It's that time of year again. All the Thanksgiving leftovers have been consumed, the first snow of the year has arrived, and now the real hustle and bustle of the holiday season begins. With so much to do— the shopping, the gift-wrapping, planning that big family dinner— the joy of the holidays is often muffled. Here are some easy ideas to put the warm and fuzzy feelings of the season back on your agenda.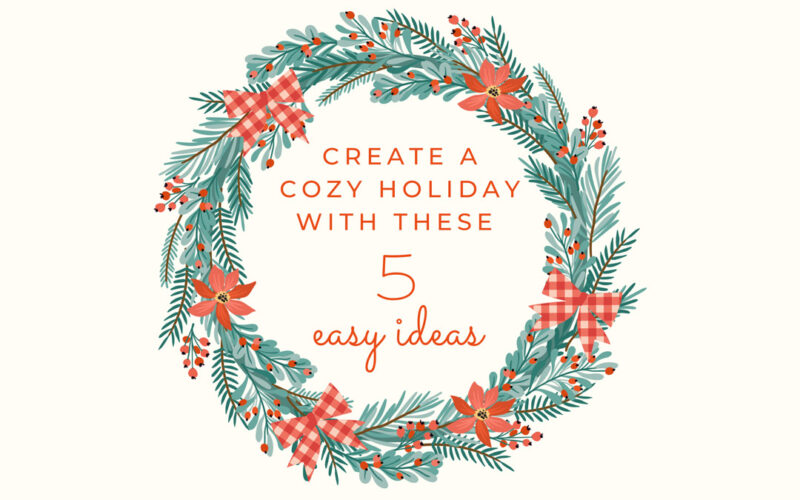 1. Watch a favorite holiday movie.
Are you a fan of the classic holiday movie It's a Wonderful Life or A Christmas Story?  Or is your go-to a family favorite like Home Alone or Elf? Grab your coziest blanket and curl up with friends or family, or just kick back and relax on your own. Need some ideas?  Here is a list of the top 50 best Christmas movies of all time.
2. Latkes! It isn't Chanukah without 'em.
Chanukah brings eight nights of cheer and even better—eight nights to try a fresh take on the classic latke! How about a sweet potato curry or zucchini-cheese latke? If sticking to tradition is more your style, try using your air-fryer or oven baking your latkes this year.  Get these and more festive Chanukah recipes here.
3. Make your home smell oh-so-festive.
With a few simple ingredients and a pot of boiling water (yes, you read that right) you can create the warmest and most inviting aromas that will have your guests saying, "Ooooh!" Stovetop potpourri is so easy, and the combinations are endless. Get simmering with our favorite recipe here.
4. Experience A Christmas Carol at The Guthrie
It's a Minnesota holiday tradition! Celebrating its 48th production at The Guthrie, this heartwarming classic is sure to give all its attendees a warm, holiday experience—even for the grouchiest Scrooge. A Christmas Carol is playing now through Dec. 31. Get your tickets here.
5. Spread your holiday cheer
Make a phone call or even better: Facetime someone you have not talked to in a long time. Not a text or email, an actual phone call. It's cheaper than mailing a gift and will certainly be more satisfying to someone far away than cookies and sweets. Human to human connection, might just be the most valuable gift you can give this holiday!