Let's face it—there is no escaping a cold Minnesota winter, but instead of hiding out at home waiting for the snow to melt, strap on your snow boots, grab some gloves, and take advantage of all the winter activities our incredible state has to offer!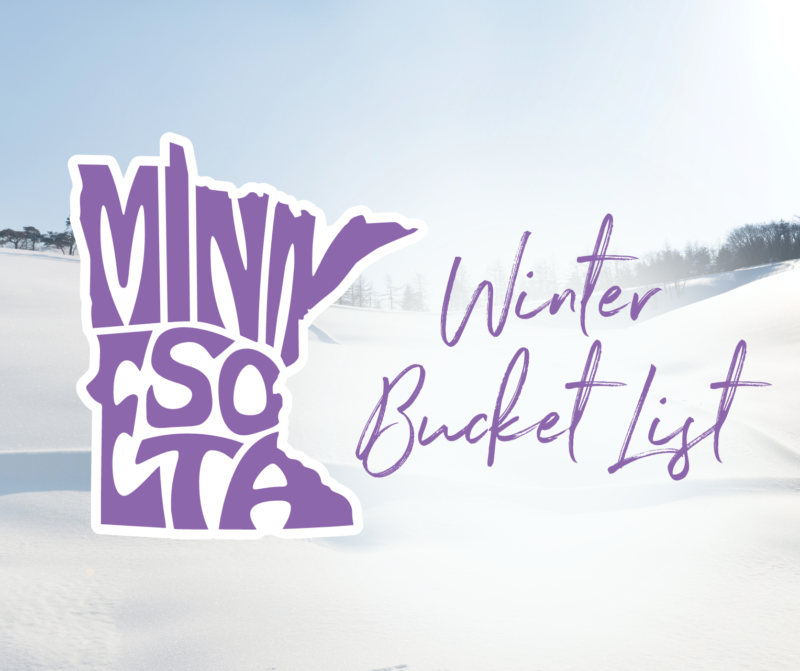 Rent snowshoes
Snowshoeing is a popular winter activity because it's so easy.  All you need is a pair of snowshoes, warm pants, sturdy boots, and a sense of adventure. The Three Rivers Park District offers snowshoe rentals at all locations for only $5! How easy is that?
Visit a frozen waterfall
Minnesota waterfalls are pretty fascinating in the summer, but there is something truly magical about a frozen waterfall in the winter. Your closest option would be Minnehaha Falls in Minneapolis, but if you're feeling like a winter road trip here are some of the best waterfalls to check out along the way.
Take a curling class
For those that aren't particularly excited to be out in the Minnesota cold, curling is a great (indoor) alternative. Enjoy some time on the ice with friends, minus that nasty windchill. Check out the Chaska Curling Center to learn about their public lessons.
Experience the Ice Castles in New Brighton
Ice sculptures, ice slides, and an ice bar? Yes, please! The Ice Castles are back for 2023. Experience an illuminated world of ice caves, frozen waterfalls, and glaciers formed into archways, caverns ,and tunnels. Opening January 7, 2023, in New Brighton. Learn more and purchase tickets here.
Go to the St. Paul Winter Carnival
Experience the "Coolest Celebration on Earth" at the St. Paul Winter Carnival. This year marks the 137th year of this historic Minnesota tradition. Enjoy dozens of free events and attractions for all ages. The carnival runs from Jan. 26 – Feb. 5, 2023.  See a full schedule of events here.