There's always a spark of hope that comes with every new year. Resolutions are made, goals are set, and a sense of change is on the horizon. The promise of a clean slate brings motivation to tackle all your goals—even home organization. A quick Google search will show you that "Get Organized" is a top New Year's resolution for many of us. Becoming more organized may seem like a colossal task, but it doesn't have to be! Even small changes can reduce stress, boost your mood, and save time in your schedule. Here are some tips to start 2023 on a more organized note.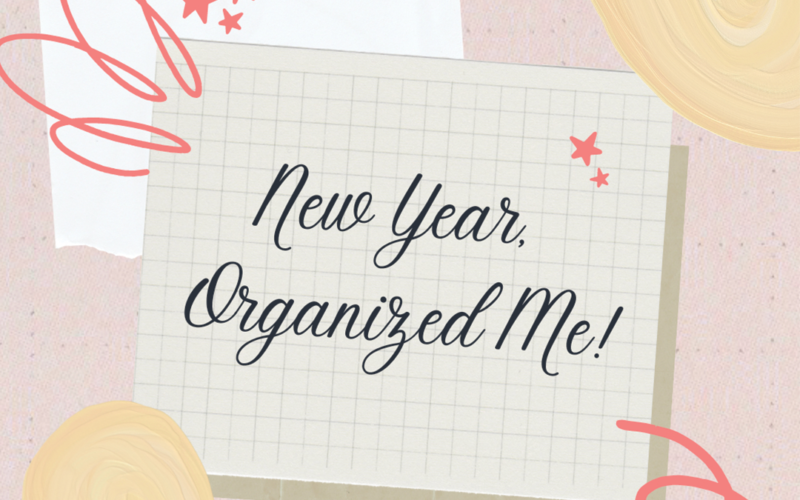 1. Tackle one space at a time.
Organizing a cluttered home can feel incredibly overwhelming, but you don't need to do it all overnight. Start small by tackling one space of your house at a time—this will make the tasks less dauting. Small steps lead to big results! Remember to take breaks and reward yourself for time spent on a task.
2. Dedicate just 10 minutes.
Instead of reserving a huge chunk of time on a Saturday for cleaning and organizing, try doing a little bit each day to keep things tidy. Just 10 minutes in the morning or evening is all you need to move through your home, removing any items that have gathered on countertops and tables and returning them to where they belong.
3. The "one in/one out" rule.
Who doesn't love a little retail therapy now and then? But if you want to avoid overfilling your home with too much stuff, you should consider the one in/one out rule. It's easy: if something new comes into your house, toss or donate something old or something that you don't use anymore.
4. Eliminate clutter hot spots.
Flat surfaces like your dining room table, entryway table, and kitchen counters always seem to accumulate piles faster than any other spot in the house. If you add clearing all flat surfaces to your nightly routine, sitting down to enjoy your morning coffee on a clutter-free counter is sure to set you up for a good day.
5. Banish junk mail.
We all hate it—the endless junk mail. Besides the clutter it makes on your desk and countertop, it's just so frustrating to look at. Start opening your mail next to a recycling bin and tossing what you don't need immediately. This will keep mounds of unwanted paper from piling up and keep focus on the most important mail.
6. Label everything.
Once you've sorted through that day's organization project, and you're ready to put the finishing touch on your masterpiece, start labeling. Nothing feels better than polishing off the look of a space and making your system sustainable by reminding you and your household exactly where everything goes.